Impacts to the Health and Wellness of The Jean Marie River First Nation in the Face of a Changing Climate:
Final report
Download full report: Jean Marie River Climate Change Final Report
Final Report Prepared for:
Health Canada – Environmental Health Research Division
DATE: August 24, 2011
Prepared By: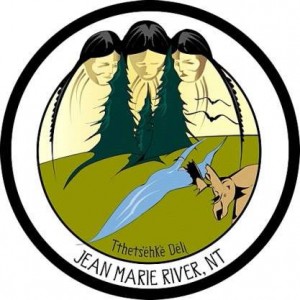 Jean Marie River First Nation
General Delivery
Jean Marie River, NT
X0E 0N0
Ph: 867-809-2000
Fax: 867-809-2002
Email: chief@jmrfn.com
And:
PACTeam Canada Inc.
10575 – 114 St., 2nd floor
Edmonton, Alberta, T5H 3J6
Phone: 780 944 2701
Fax: 780 423 2711
www.pacteam.ca
1. Introduction
Climate change has become an issue of global concern, and this is especially the case in Arctic and sub-Arctic regions. Research on the current and potential impacts of a warming climate in the Canadian North have focused mainly on ecosystems, resources, and Aboriginal communities in the High Arctic above the tree line. One of the key findings by scientists and communities conducting this research has been the identification of health related impacts directly and indirectly related with climate change and the need to develop mitigation strategies, and more importantly adaptation strategies, to prevent and minimize health risks and other impacts associated with climate change.
With comparatively less research regarding climate change impacts on Aboriginal communities and ecosystems above 60°N, but below the tree line in northern Canada, the Jean Marie River First Nation (JMRFN) in the Northwest Territories is concerned with this issue and the necessity to assess the JMRFN's vulnerability to health related impacts associated with climate change, and what adaptation strategies are available to the community of Jean Marie River (JMR) to respond to these impacts, has become increasingly important.